Hi Guys.....
With the thanks of Dave Watson And Sam From Eric's Angling We Can Now Offer Members 10% off Venture Carps Products.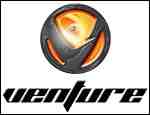 All you have to do is "ring" Erics and say the promo code which me and sam are sorting out......Heres a little more info about verture.
Welcome to Venture, a company formed to bring the carp fishing industry a brand name to rely on, with innovation and high quality at the forefront of our mission statement. The Venture team consists of some of the best names in the carp angling business, including former World Carp Cup winners Steve Briggs (2000 & 2005), Simon Crow (1996) and Rob Hughes (1996). Our European Sales Manager is Dave Watson, a highly respected carp angler on the World circuit.
Venture is dedicated to bringing the customer the kind of products they would expect from such a high quality team, each item having been field-tested to its maximum capabilities.
All of the items in our range are the result of months of painstaking design meetings, quality assurance and field-testing, all backed up by an after-sales service of the highest order. In short, we are a company designed by carp anglers for carp anglers. Take a look at our site, and contact your nearest stockist for further details on the availability of our range.
So Guys if You Fancy a look eva go on to www.venturecarp.co.uk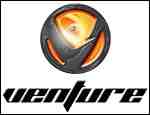 or have a look round eric's.....
Slack lines...Mitch

_________________
Good Things Come To Those Who Bait.