About them...
E.F.ExtremeFishingSport
fishing tackle, fishing equipment & fishing holidays
Our company is based on the belief that our customers' needs are of the utmost importance. Our entire team is committed to meeting those needs. As a result, a high percentage of our business is from repeat customers and referrals.
Our main business activity is wholesale - supply to shops. But we don't avoid even to supply every single customer, every angler.
Ichthys manufacture hundreds of different styles of swivels and they have launched a complete range for the specimen fishing. The Group has more than 17 years of experience in development and production quality fishing equipment. The company is being represented in the UK by E.F.ExtremeFishingSport of Evesham - Exclusive Official Supplier & Distributor of Ichthys products - and are looking to expand into the UK and Europe.
The range consist of many different types of swivel, which a huge selection of sizes and shapes. Also in the range are boilie stops, lead clips, rig rings, shrink tubing, back lead clips .... Together more than 600 products. We offer innovated and developed products in the biggest range in Europe.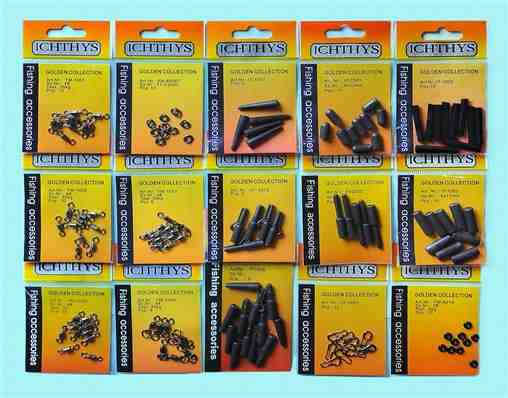 Fishing tackle & fishing equipment
- wide range of different-shaped swivel made from quality stainless steel for all fishing styles in a large variety of sizes (especially developed for carp fishing & catfish fishing) manufactured and designed by Ichthys company
- soft lures
- fishing and outdoor wear
- chemical lights
- and more fishing accessories

_________________
Good Things Come To Those Who Bait.